If, like me, you love going camping then you may be wondering if you can go camping and still enjoy a toasted sandwich. After all, it is a great choice for a tasty breakfast ,easy lunch or hot late night snack which can make it the perfect camping food.
But, unless you have a power supply and have somehow managed to pack your sandwich maker with your tent and camping gear you might think there aren't any options for a tasty toastie.
However, you would be wrong, very wrong. In fact, there are three really easy ways to enjoy a toasted sandwich when camping and I will cover them all in this post.
Use an outdoor camping sandwich toaster
Yep, you read that right. You can get a camping outdoor toasted sandwich maker.
They are portable and very easy to use. Simply make uo your sandwich of choice, ideally with butter or oil on the outside of the bread, close it up in the outdoor toastie maker and then add to a heat source.
The heat source could be a BBQ, campfire, or camping stove. Give it between fuve and ten minutes and then enjoy a lovely hot toastie.
Traditional American grilled cheese approach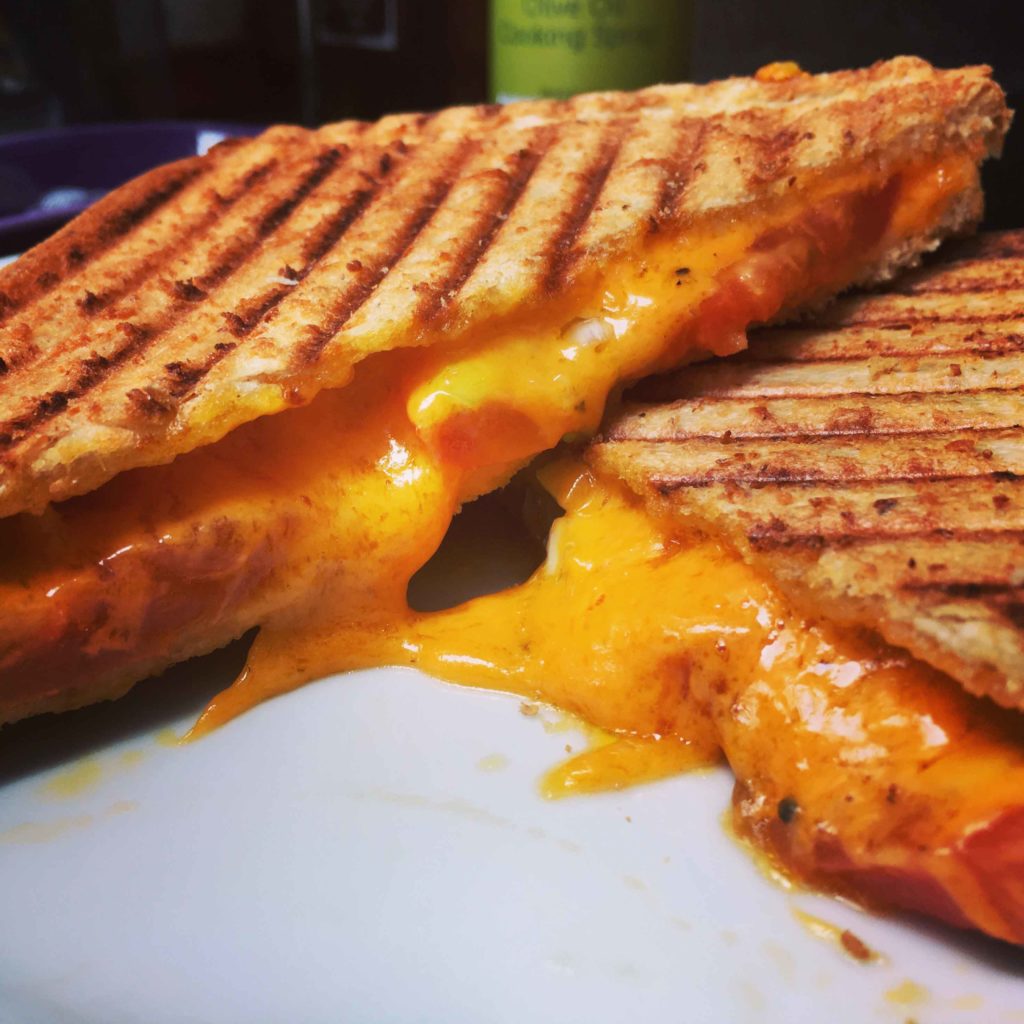 The next option for a tasty toastie while camping out is to use the grilled cheese method. Here you just put a frying pan full of butter on the heat and then add in your sandwich and cooked until golden and crispy.
This is just how they like there cheese toasties in the USA.
Ideally, you want a good size non-stick pan like the following.
The key to succesful toastie here is plenty of cheese and tons of butter in the pan. But remember you don't have to stop at just cheese, throw in some ham, cooked mushrooms, onion etc.
Toastie chefs breakfast toastie method
For this method you need a cmaping grill and hob setup like the below.
Here you just toast the bread, adding the cheese to one or both slices, and at the same time warm or cook any fillings like beans, bacon, eggs or maybe all three.
Bring it all together for a tasty toastie like the following.
Conclusion
In conclusion you have three very simple ways to enjoy toasted sandwiches while on a camping break.
Use an outdoor toastie maker
Take the grilled cheese approach
Follow toastie chef's easy breakfast toastie method
It really is that easy so give it a go the next time you are spending the night under canvas.
Join the toastie club today
For more toastie guides, fun facts and recipes be sure to join the toastie club.
Affiliate Disclaimer