And is it a real word?
Being British I grew up with the word Toastie. Whenever our parents would say we were having toasties for dinner or lunch my sister and I would dance around the kitchen looking forward to a crunchy toasted sandwich, filled with glorious gooey full fat cheddar cheese and thick processed ham (this was the 1980's) . But where did the name toastie come from and what does it mean today.
What does the word toastie mean?
In it's simplest form Toastie is an English word that is a shortened version of Toasted Sandwich. Traditionally, this means the original closed type of cooked sandwich similar to the picture at the top of this article.
However, today it has become more of a slang term for any hot combination of bread products and fillings. For example I am more than happy to call a open toasted sandwich, a panini, toasted wrap and even a quesadilla a toastie.
What does the word toasty mean?
Not to be confused with a toasted sandwich toastie the word toasty means to be comfortably warm and cosy.
So, without wanting to add to any confusion a toastie can hep you be toasty but they are not the same thing.
But does toastie mean the same thing across the world?
Is toastie a real word?
While a lot of online dictionaries don't recognise the word toastie it is accepted in common language, recognised by Google, and more crucially is recognised as a word in Scrabble and worth approximately 7 points.
Dictionaries just need to catch up but it often takes them a few decades!
UPDATE – it looks like the dictionaries are starting to catch up as Collins Online Dictionary now contains the word toastie.
Time to make some toasties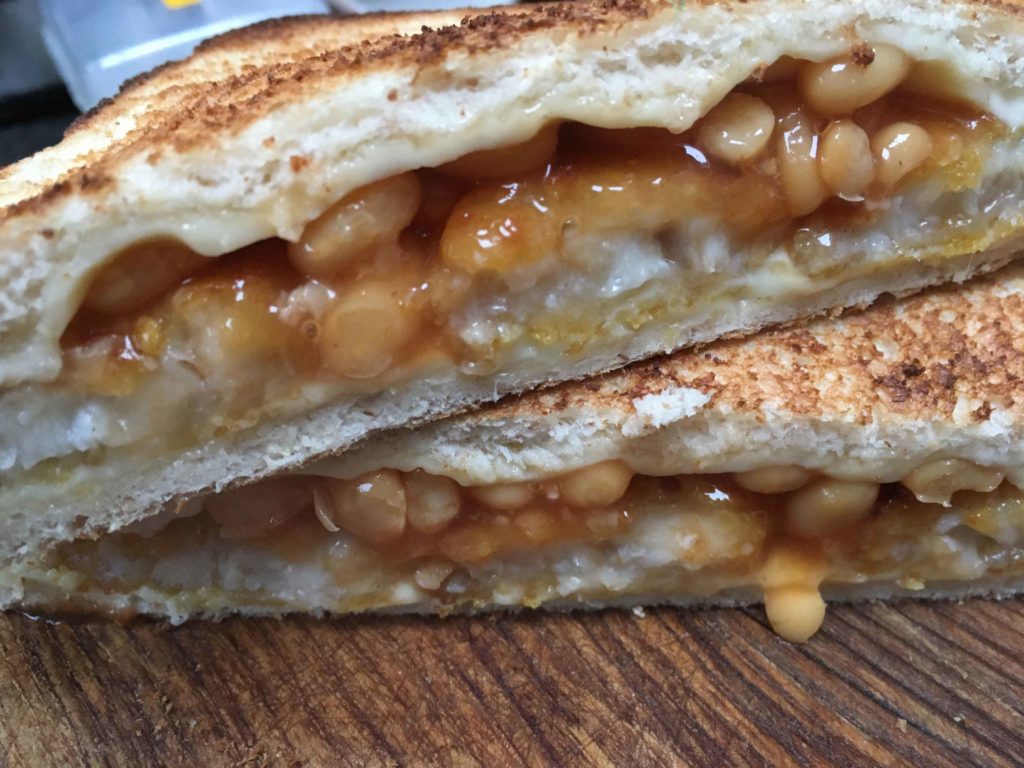 After all that useful information on the word toastie and what it means you are probably craving a toastie hit. After all, they only take ten minutes to make and provide you with a toasty snack. So, for some toastie inspiration head over to our recipe page and find the perfect toastie recipe to make right now.
But wait, what if you don't have a toasted sandwich maker. Don't worry, some of our recipes don't need one but if you really want a traditional closed toastie then check out our guide to the best toasted sandwich makers.
Join the toastie club
If you want our next great tasty recipe delivered straight to your inbox then make sure you join the toastie club now.