It may sound a little strange but trust me, once you've tried a Beetroot and Cheese Toastie you will be hooked and want them all the time.
This recipe takes the Beetroot and Cheese sandwich to a whole new level.
Recipe Video
The best way to learn how to make this toastie is by watching the following video.
Ingredients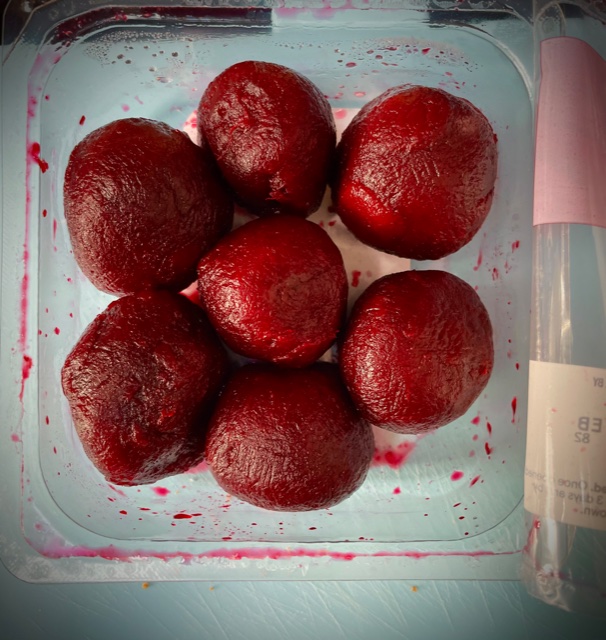 For this simple yet tasty toasted sandwich recipe all you need are the following ingredients:
Sliced beetroot (pickled or natural)
Sliced Gouda cheese
Sliced white bread
Directions
Place a slice of cheese on one of the slices of bread
Add the beetroot
Top with another slice of cheese and then another slice of bread
Cook on the flat plates in your toasted sandwich maker for 8-10 minutes
The key to making this a great toastie
The key to making this beetroot and cheese toastie a success is to seal the beetroot between slices of cheese that will melt well and ensure that the beetroot doesn't infuse with the bread too quickly and make it go soggy. After all there is nothing worse than a soggy toastie.
Serve it with
This beetroot and cheese toastie goes great with a spicy chipotle dip.
Equipment
To make this toastie you just need a 3-in-1 Toasted sandwich maker.
Beetroot and Cheese Toastie
A delicious beetroot and cheese toasted sandwich recipe
Equipment
3-in-1 Toasted Sandwich Maker
Ingredients
Sliced Beetroot

Sliced Gouda

Sliced white Bread
Instructions
Place a slice of cheese on one slice of bread

Cover the beetroot with another slice of cheese

Top the sandwich with another slice of bread

Cook in you toastie maker for 8 to 10 minutes until golden brown
Video
Free Toastie Recipe Book
Get my free recipe book containing 30 great tasting and easy to make Toastie Recipes. Just enter your email and I will send you a link to download the recipe book today.