30 Easy Toastie Recipes
Toasties are a great choice for lunch or a snack and you can pretty much load them up with anything but to giver you some toastie inspiration here are 30 tasty toastie ideas.
However, to get you started on your toastie journey here are thirty easy toastie recipes .
Simply click on the title for the full recipe and tips. Also, if you would like all 30 complete recipes in one handy electronic guide then simply join the Toastie Club today and I will send you a free copy.
One of my most popular recipes and videos this is a winning combination of baked beans and cheese.
Yep, this classic sandwich combination also makes a great toastie – especially on a cold winters day.
Craving a midweek pizza? Why not have a Pizza Toastie to satisfy that craving.
This toastie is a great way to use up leftover bolognese.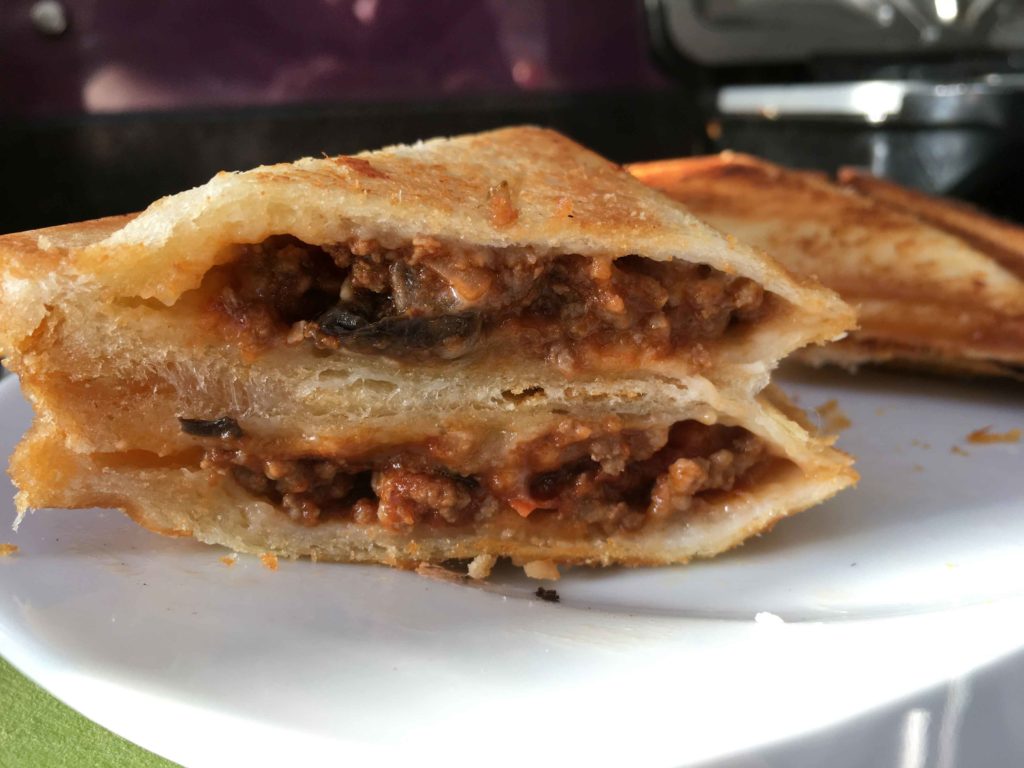 This delicious toastie is packed with protein and makes for a great post workout meal.
So simple, so quick and so tasty.
A taste of tex mex in this fiery lunchtime toastie.
Using your toastie maker with flat plates allows you to create great toastie wraps and quesadilla just like this one.
This tasty cheese and onion wrap is one of the most popular toasties on this site and for good reason.
The combination of spring onions and tomatoes give this toastie a lovely fresh taste.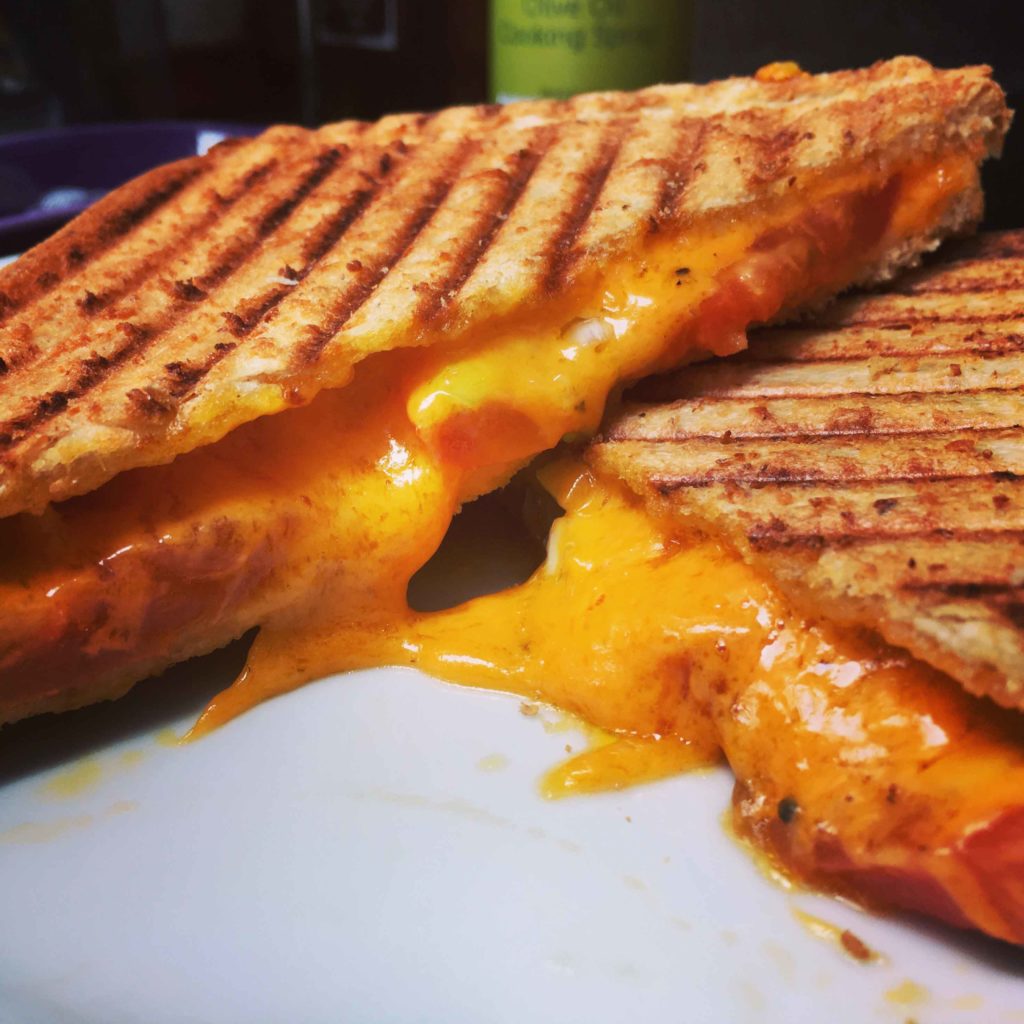 Earthy chestnut mushrooms and the nutty flavour of Emmental cheese combine brilliantly in this mushroom based toastie.
Start your day off right with this tasty egg based toastie.
This ed pepper and cream cheese in this toastie is a great choice for a late afternoon snack with a cup of tea.
Think of this fish finger toastie as dinner in a toastie.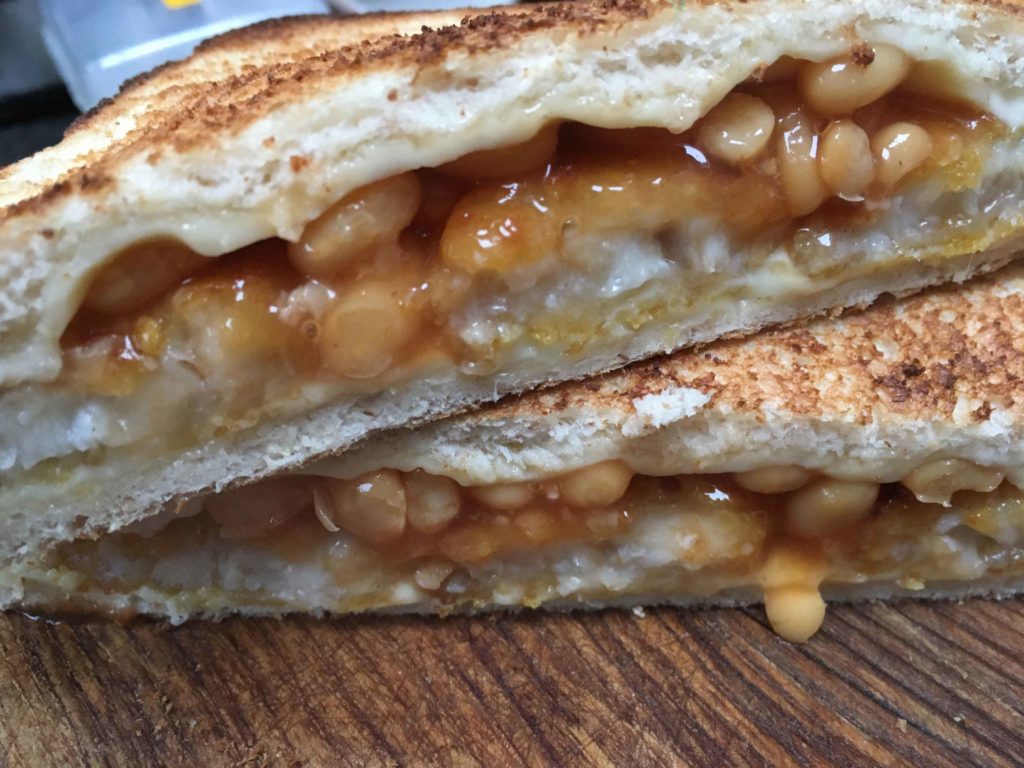 Another great choice for breakfast of a post workout meal.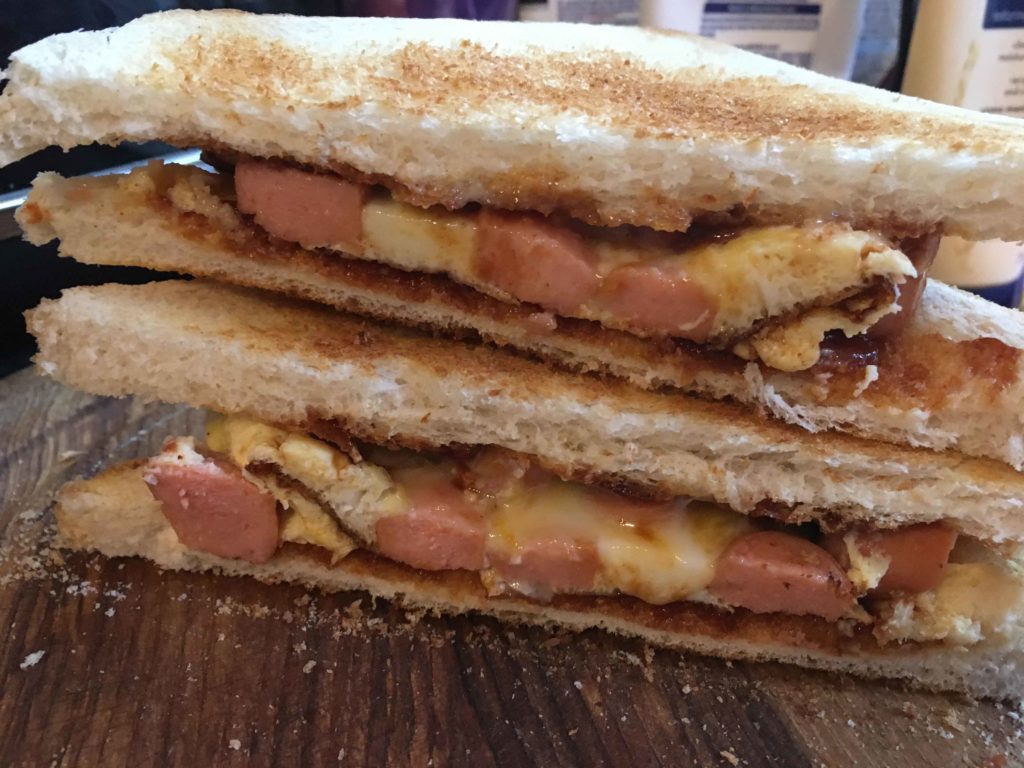 When you create a pure cheese toastie one of the most important and fun aspects is getting great cheese pull and that is just what you will have with this Gouda cheese toastie.
Taking a Gouda cheese toastie up a notch by adding a generous helping of salami.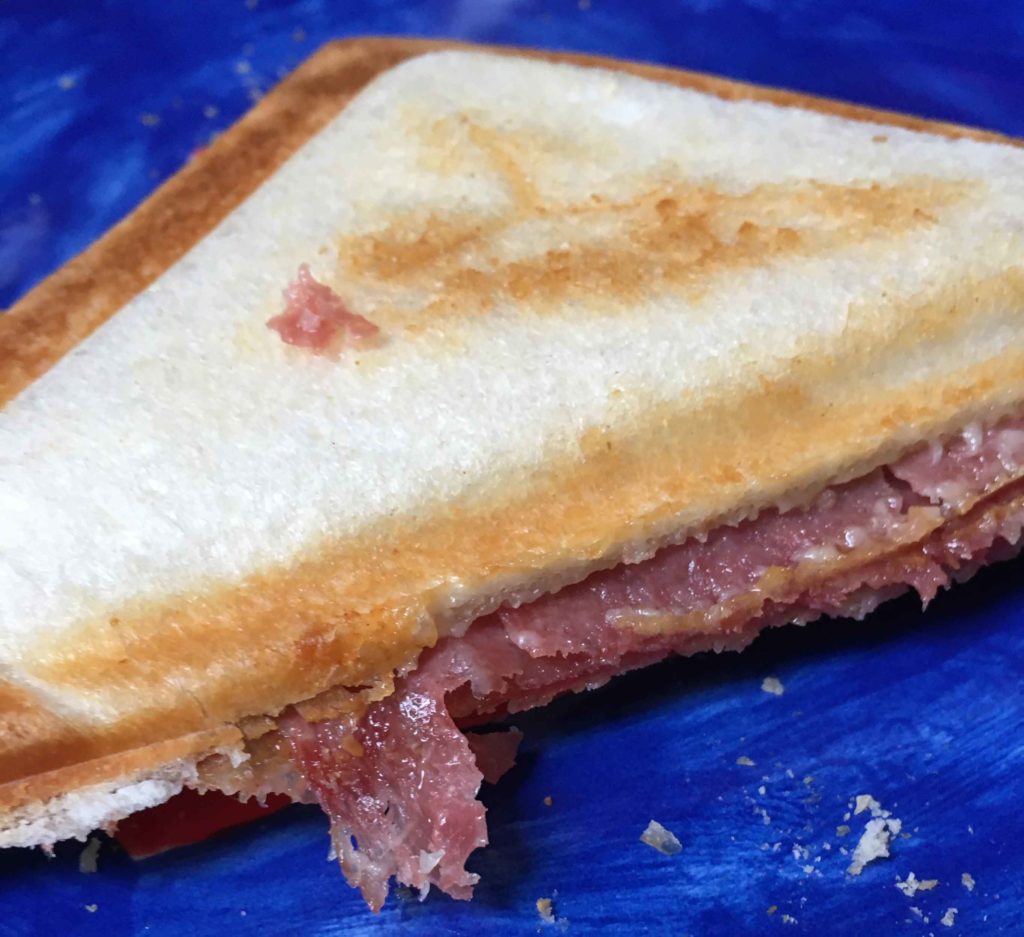 Building once again on the toastie above this mushroom and salami toastie makes a great lunch.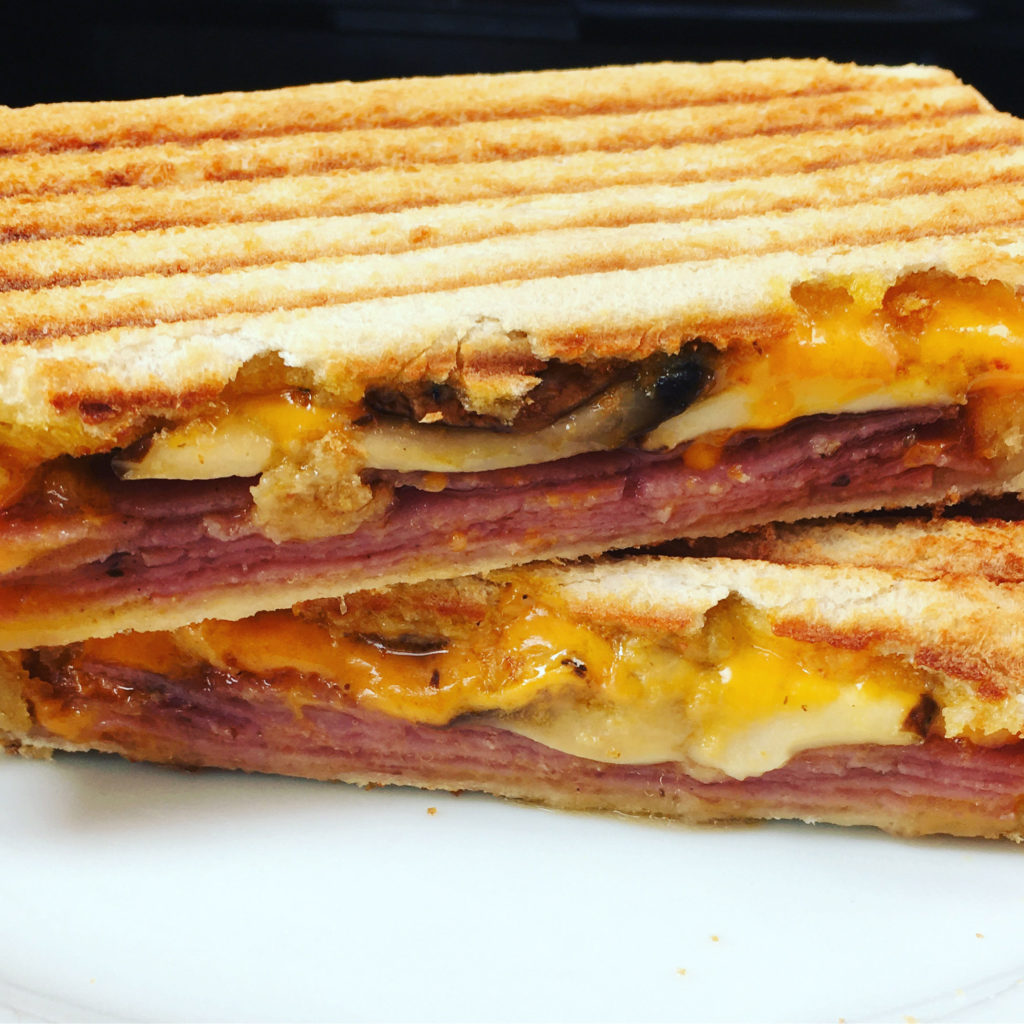 Pesto with cheese and tomato is a real winning combination and they come together brilliantly in this toastie.
Another delicious cured meat toastie to keep you full and smiling all afternoon.
You may not have considered this combination before but I recommend you give it a try and you will never look back.
Use up your leftover Indian takeaway in this toastie.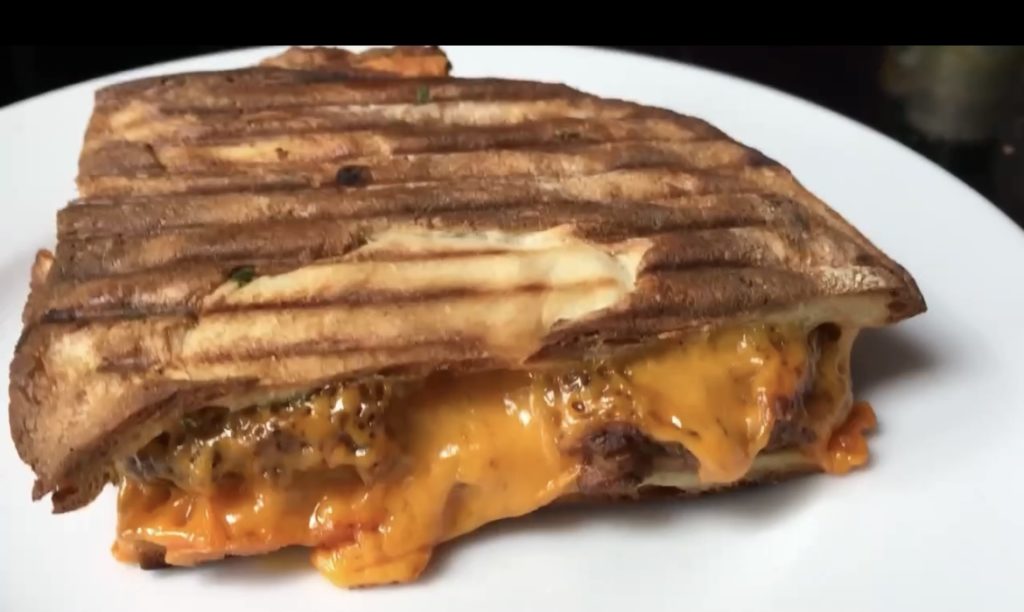 This sweet and spicy toastie is a great way to use up leftover chicken.
A classic toasted sandwich recipe.
This garlic mushroom toastie is a great tasting lunch, but you may want to make sure all your meetings are online after enjoying this toastie.
Three of my favourite ingredients come together is this classic toastie recipe.
The lovely salty prosciutto ham goes brilliantly with the soft smoky Gouda in this variation of a cheese and ham toastie.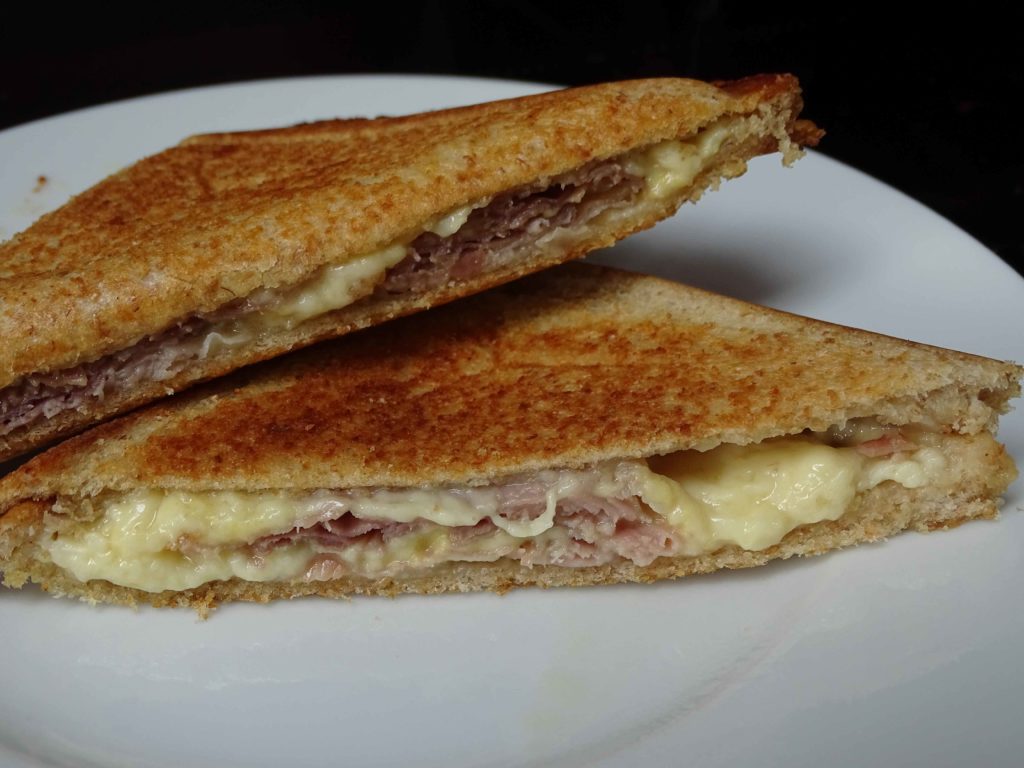 A classic grilled cheese toastie made in a frying pan with lots of tasty butter. It is simple and delicious.
Yep, you can make a toastie out of a soft bread roll and it is a great way to use up leftovers.
Turn those classic flavours from the worlds most famous furniture store into a delicious toastie.
Find the perfect toastie maker
If you haven't found a toastie maker yet or are looking for an upgrade to your current model then be sure to check these onesout.
Toastie Club
If you have liked these recipes and don't want to miss out on my next tasty toastie then sign up for the Toastie Club today. When you do you will also get an exclusive Toastie Club discount off my cooking guides and get a handy printable version of all the above recipes for free.
Affiliate Disclaimer
This list of 30 great toastie ideas contains affiliate links to Amazon UK. If you click on a link and make a purchase we may receive a small commission. This commission goes towards the running of Toastie Recipes. Thank you for your continued support.